Women fall in love with priests all the time, and it's always a big headache.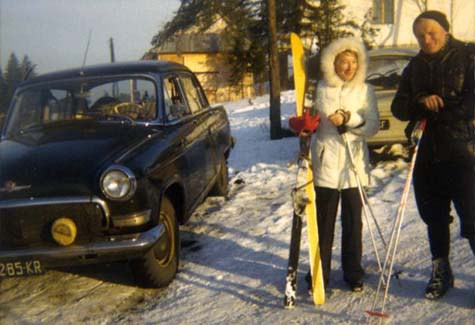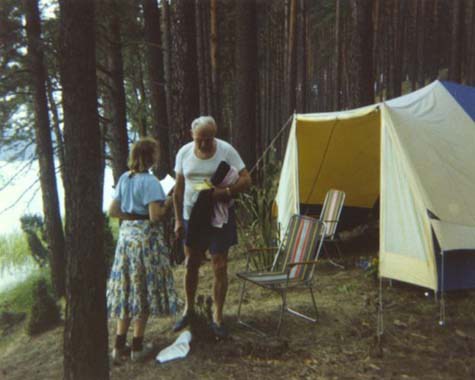 The Vatican has rejected as "more smoke than fire" a BBC documentary, which promises to probe the late Polish pontiff John Paul II's romantic liaison with married, Polish-born philosopher Anna-Teresa Tymieniecka. "The Secret Letters of Pope John Paul II" sheds new light on the pope's emotional ties with Tymieniecka, who kept every shred of paper and celluloid related to her 32-year friendship with John Paul II.
After her death, an enormous treasure trove of photographs was found among her possessions, showing Karol Wojtyla (a.k.a. JP II) on a ski slope, in shorts on a lake-side, and later in his life, in his living quarters.
In 2008, Tymieniecka sold her archive of letters to the Polish National Library, which kept them from public view until the BBC was invited to take a peek.
When Tymieniecka met Cardinal Karol Wojtyla in 1973, he was the Archbishop of Krakow. She, like him, had endured the Nazi occupation during WW2. After the war she pursued an academic career in philosophy in the US, where she married and had three children.
For four years Cardinal Wojtyla and Anna-Teresa Tymieniecka collaborated on an English-language version of a book on philosophy he had written while teaching at Lublin University The relationship, however, was much deeper than a mere collaboration, and continued for many years afterwards.
The first hint of intimacy between them came in a letter sent from Rome, where Cardinal Wojtyla was attending a meeting of Catholic bishops in the autumn of 1974. He took several of Tymieniecka's letters with him to answer them "without using the mail." They are described by him as being "so meaningful and deeply personal, even if they are written in philosophical 'code.'"
It is quite clear that at one point, around 1976, she declared her feelings for him, because a letter he wrote to her afterwards suggested he was trying hard to make sense of their relationship in Christian terms. He wrote that she was "a gift from God," and that "if I did not have this conviction, some moral certainty of Grace, and of acting in obedience to it, I would not dare act like this."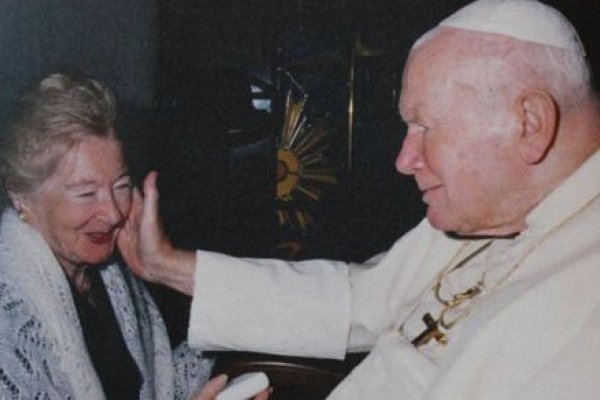 When he was elected Pope, John Paul wrote to Tymieniecka to say that he wanted their connection to continue. But they had a falling out when the Vatican mounted a legal challenge against the publishing of their book, and she was accused of distorting his ideas. The pope did not defend her good name and she felt betrayed. But when John Paul was diagnosed with Parkinson's disease in the early 1990s, she visited him frequently. Her last visit was on the day before he died in 2005.